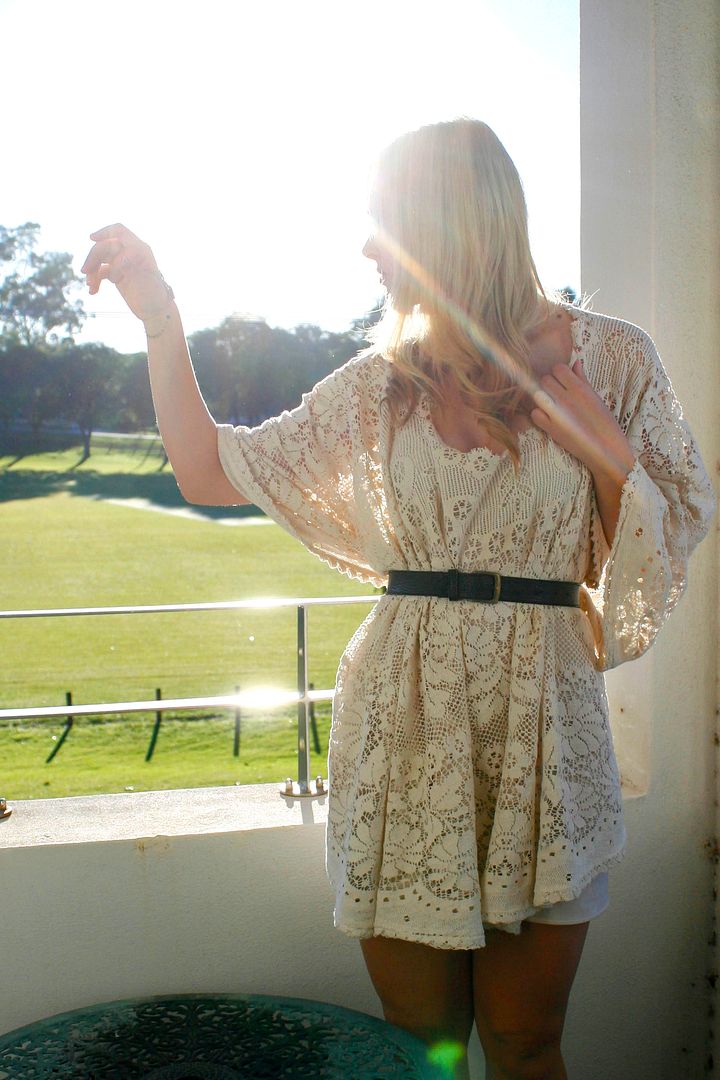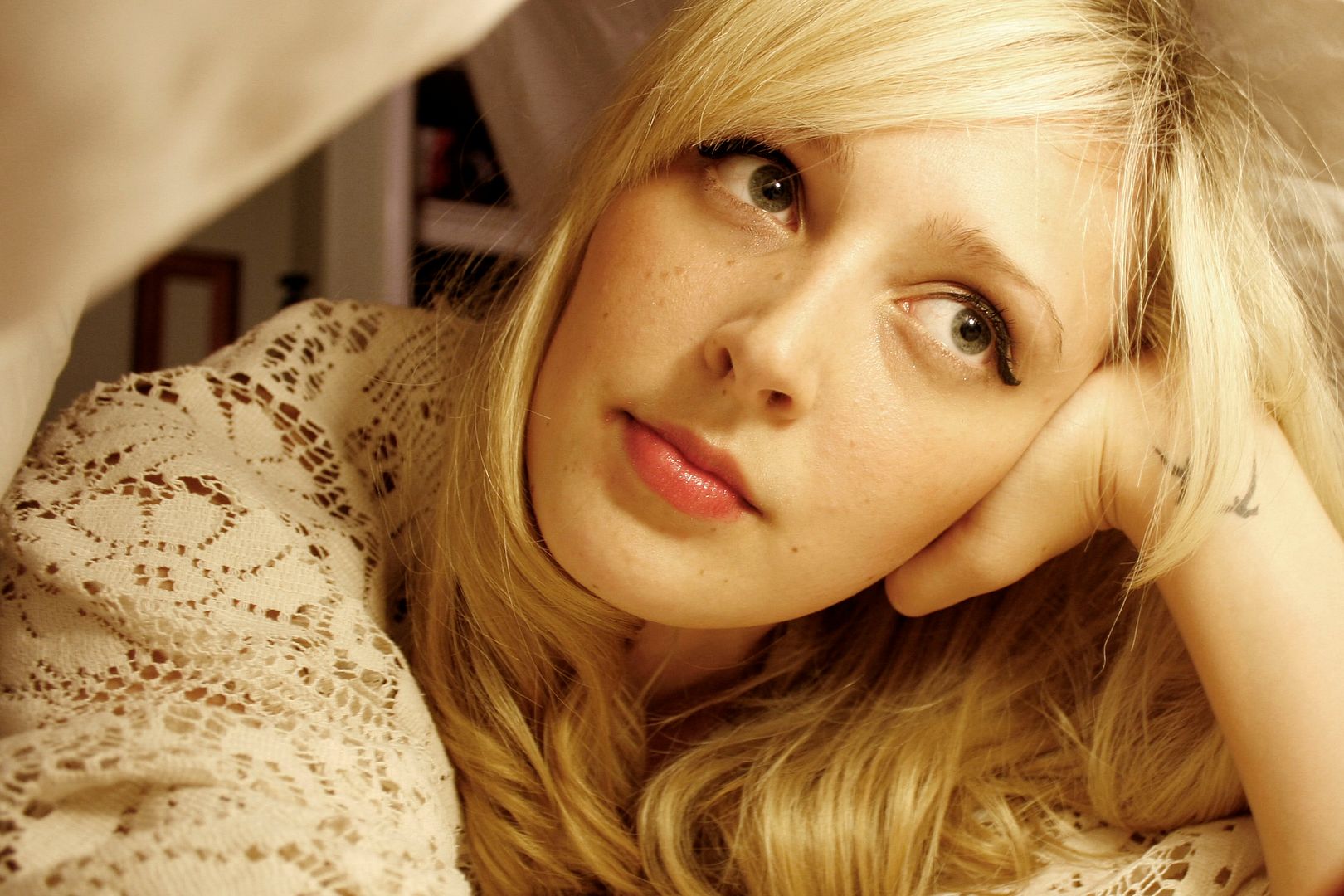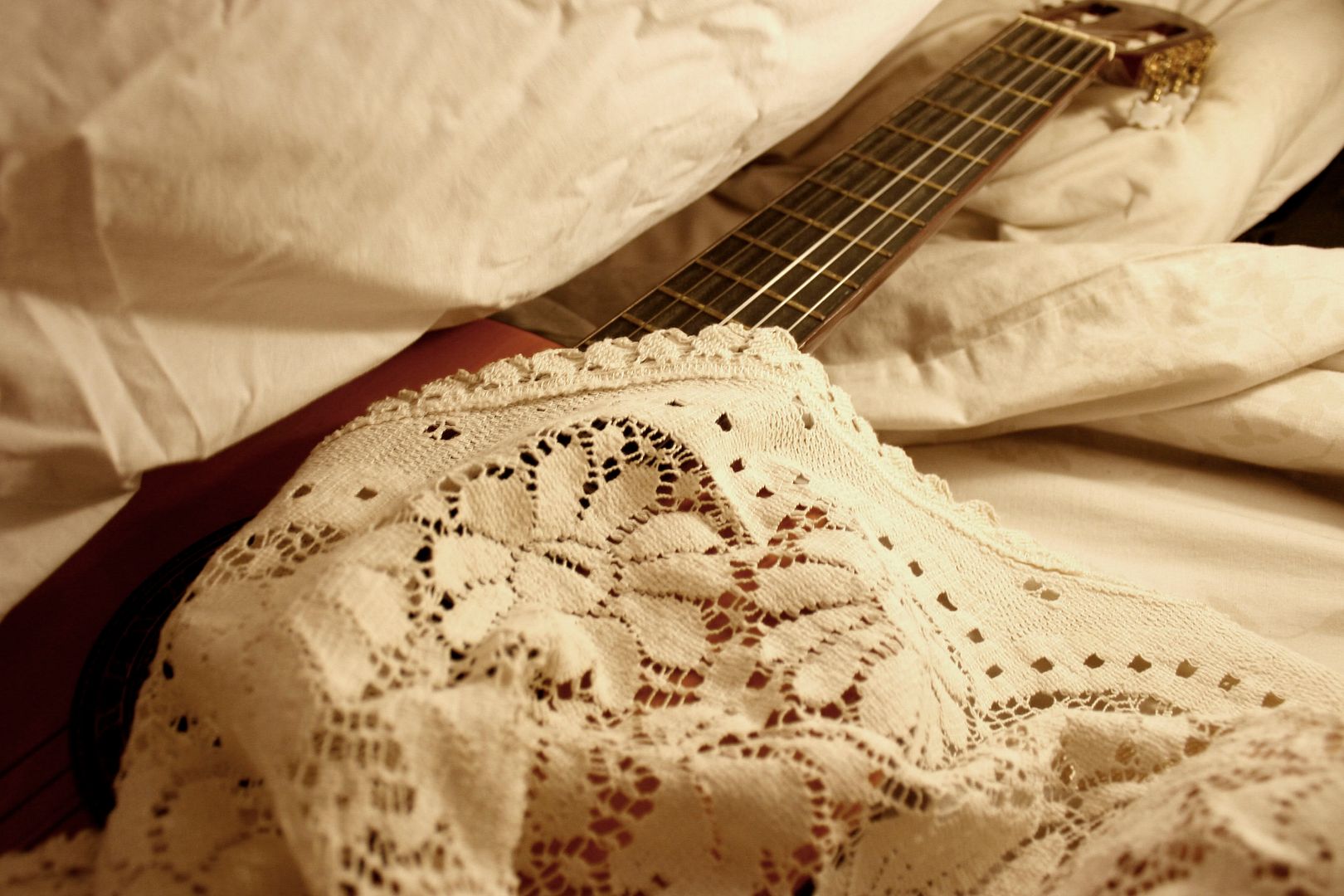 I had one of those days yesterday where nothing was working in my wardrobe.. and i couldnt find anything to get me out of my clothing slump..usually when i start to feel that way i end up getting vicious with a pair of scissors and inventing something new (which usually won't work out)
I was thrifting and picked up this gorgeous vintage lace it has been sitting staring at me to use..but i didnt have any thoughts as to what... so scissors in hand i made a gorgeous little dress.. although a few areas need to be re-sewed and touched up i was pretty happy with the results... i may thread some ribbon through the sides to keep it a little more snug..but its a work in progress i suppose... last night i had a urge to make a bed fort and lounge around in it with my guitar...and the dress was perfect for fort dwelling!!!!!!!! i did take a full length in the morning though so you could see it a little better...
And how gorgeous is the indian style bracelet i picked up while thrifting... im so in love with it!!!! i also managed to find another blue one which i will be putting in the etsy shop later tonight...
hope your all having a fab week XX