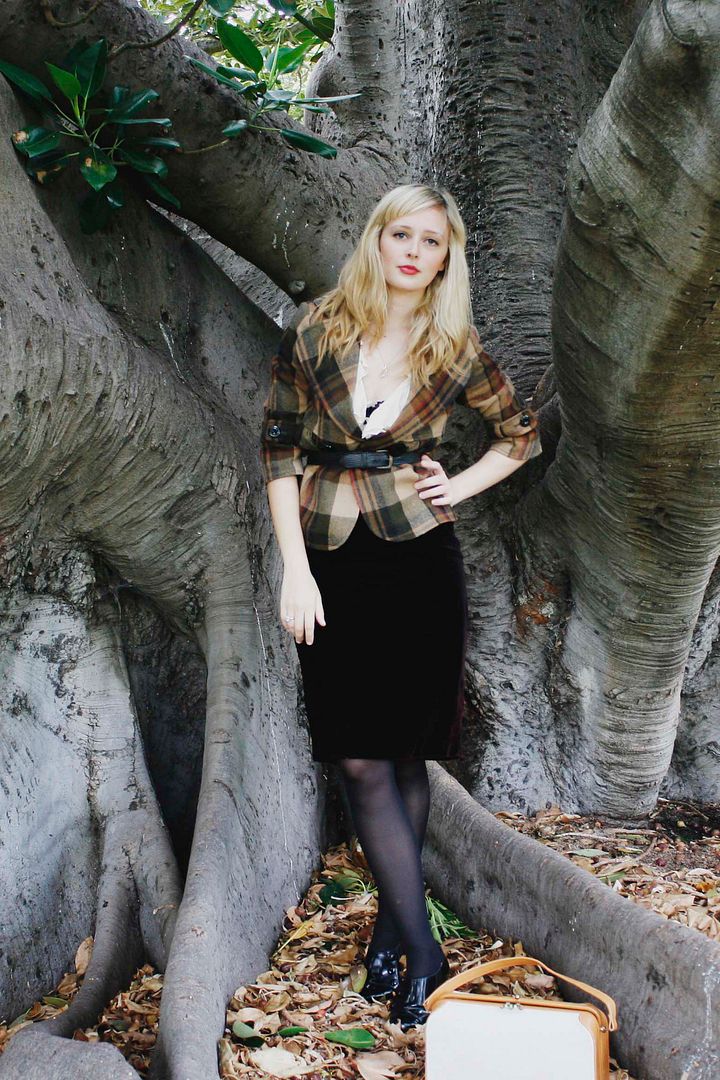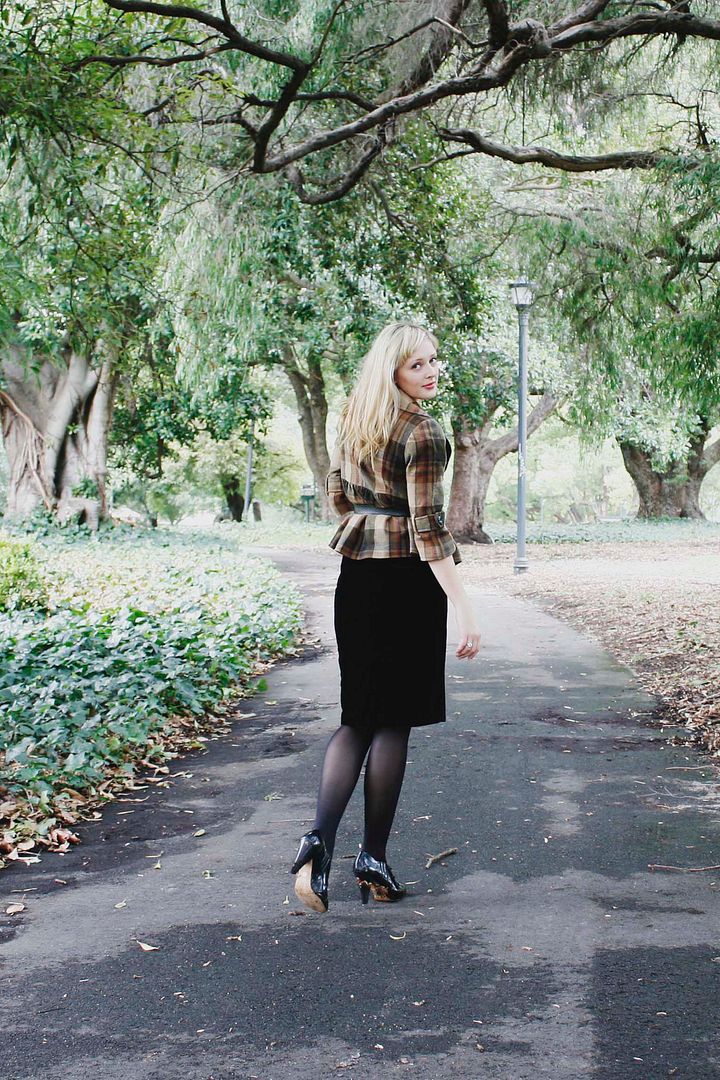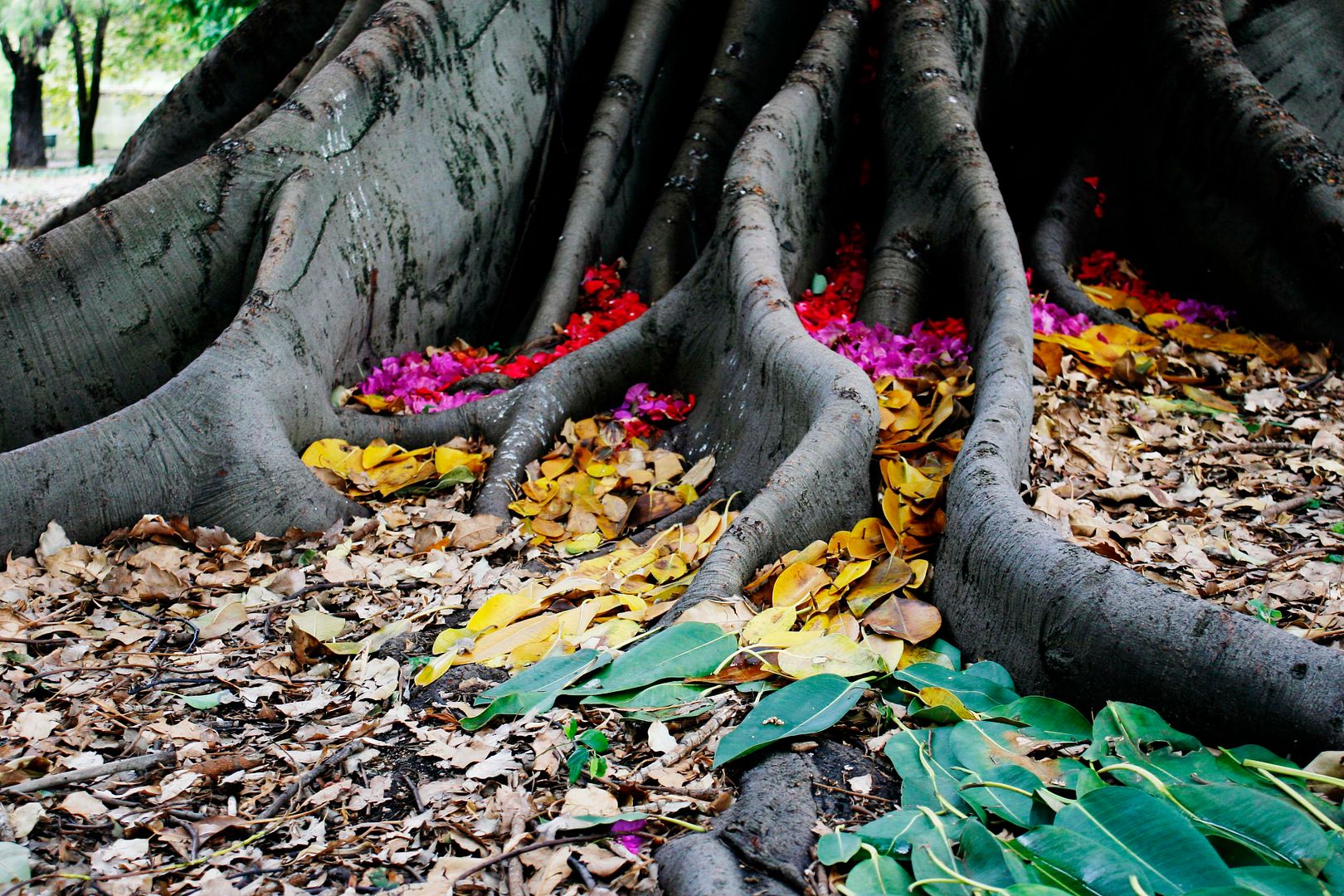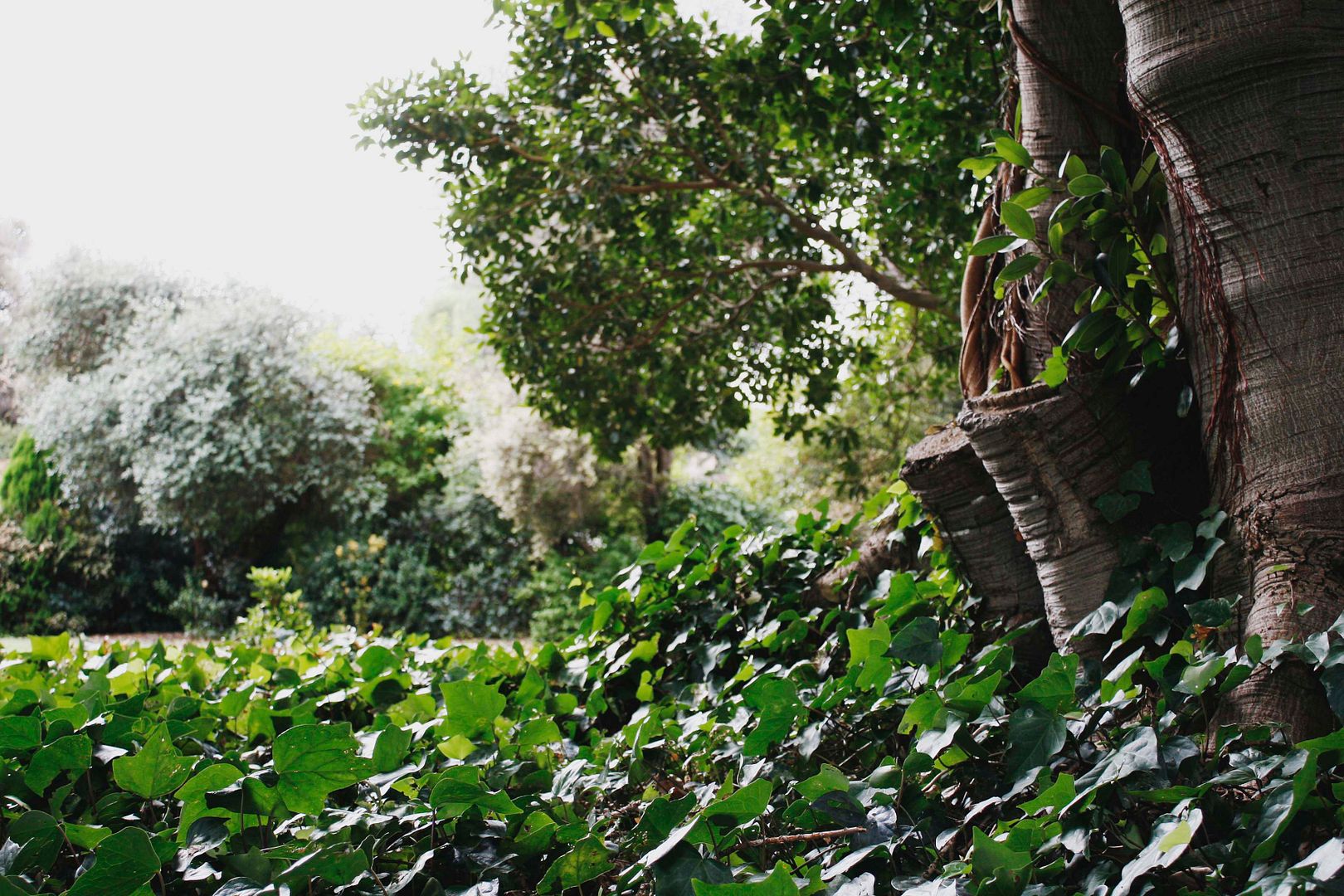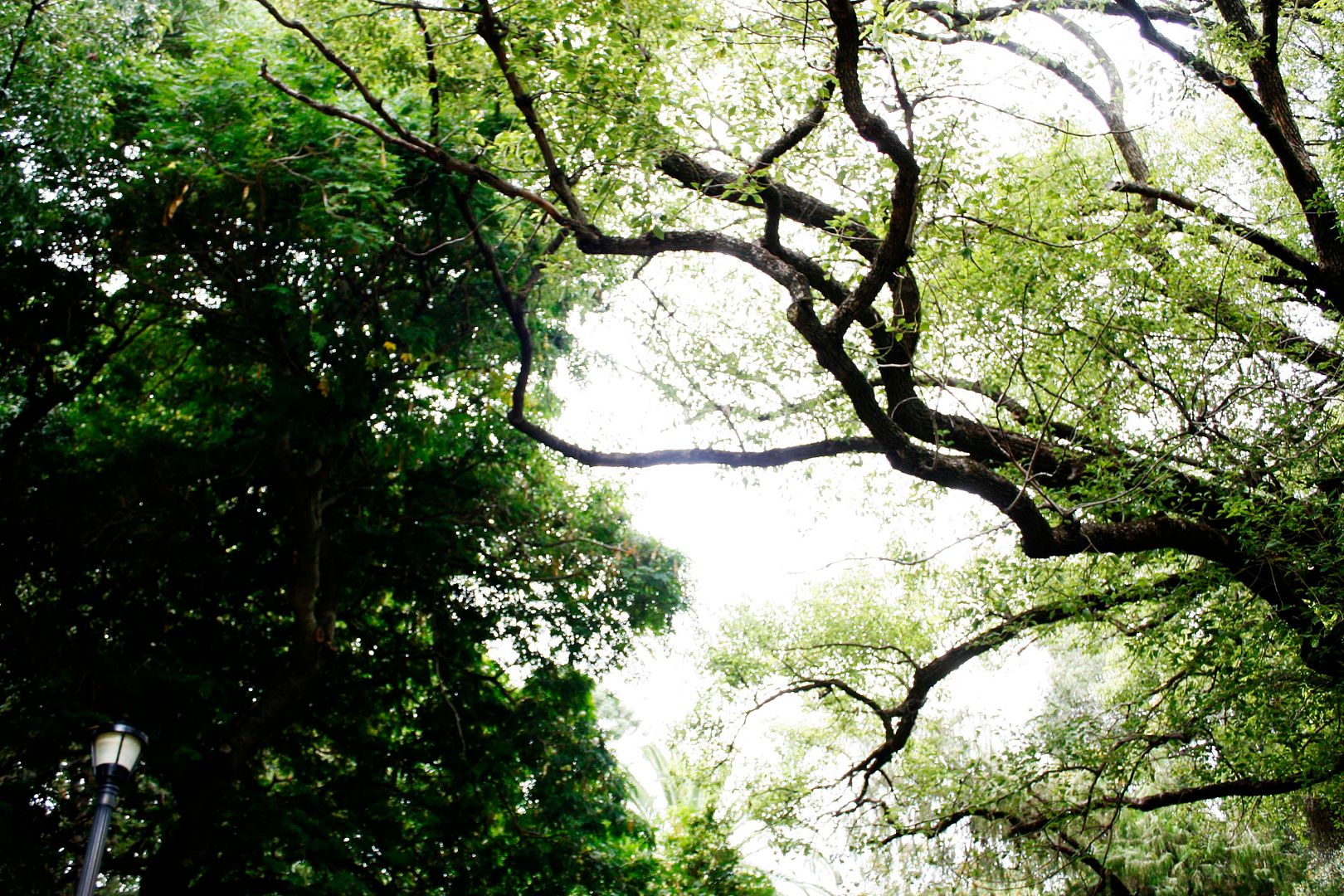 So today was spent getting my fringe cut (you cant see it in the pictures, it was a little windy) so now i have a full fringe yay!!! drinking coffee and walking around Hyde Park near my house...i think i have told you about this park it is the most beautiful and magical park i try to stop off on my way home from work every day and just lay on the grass under the trees!! i always feel like i have stepped into another world its so amazing...so i thought i would take some pics to show you because its really the only way i can even get close to explaining it haha!!!
How gorgeous is the picture of the tree with the different colour flowers its almost like some little forrest nymphs came and decorated it haha totally brightened up my day when i saw it!!
So i bought this gorgeous tartan jacket at the thrift shop and have been dying to wear it (we havent had cool enough weather) and wore it with a vintage black skirt, black patent booties, sportsgirl cream top & vintage belt & bag...
I hope you all have a fab weekend, my best friend just got back from travelling and we are catching up tonight i cant wait!!! i have missed her so much :) and then im relaxing for the rest of the weekend...i want to start a new book but im not sure what to look at next have u guys read anything amazing??? that i simply must read???