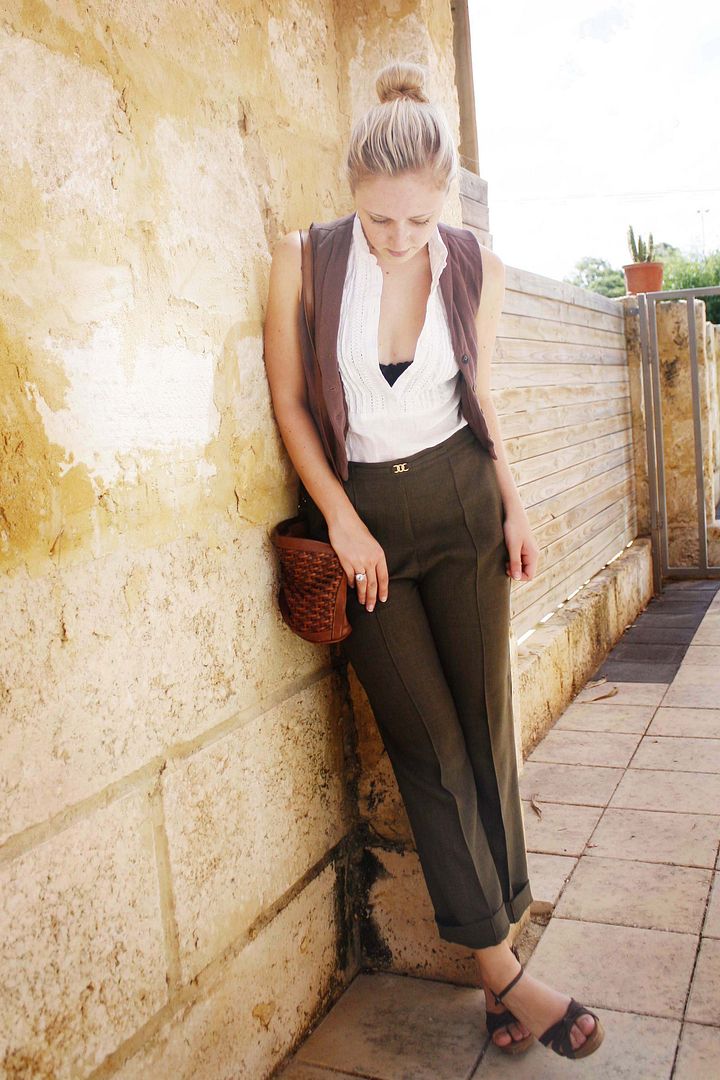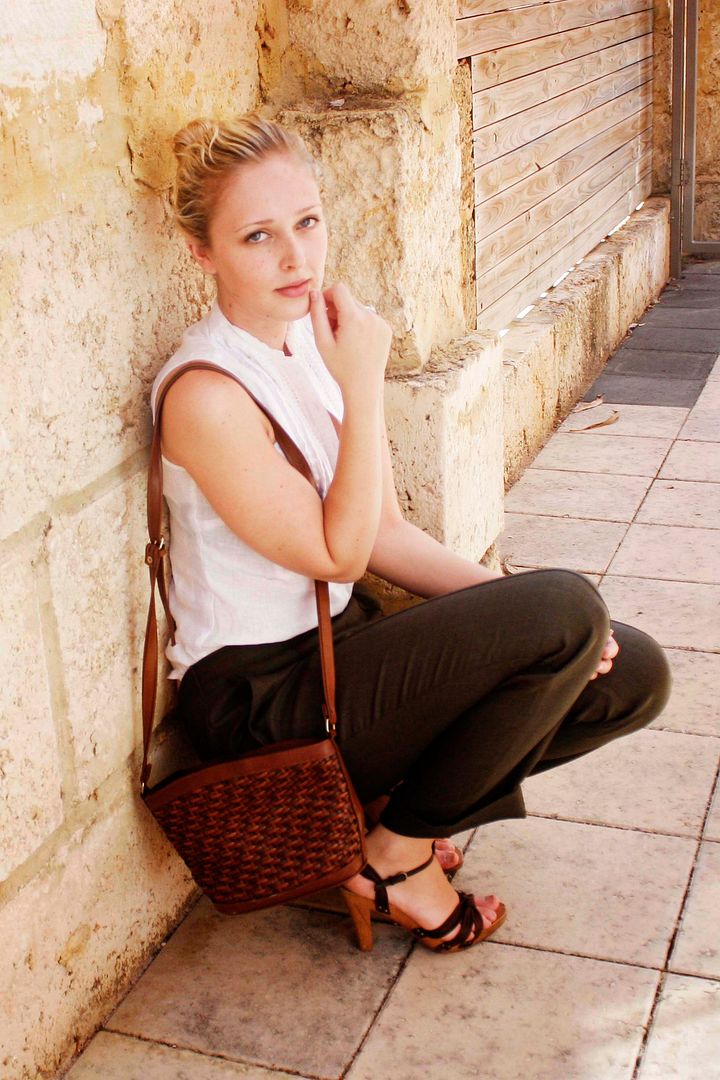 Just as the title says..i dare you not to listen to that song and not want to get up and dance!!! (as im typing this im dancing in my seat haha) i love Two door cinema club can always rely on them for a good boogie!!

This week has been manic..to say the least!! after surviving the storm that hit our little state on Monday...( i swear to you hail stones the size of golfballs) thank goodness my car survived!! i was at work when it hit and we all ended up running around with buckets to stop the water coming from the ceiling..winter is definately coming, then again after monday we still had some awesome weather i started wearing this outfit with a cardigan and it was still too hot to wear it!!
I love these pants they are super comfortable perfect for loungy sundays.. i wore it with a vintage embroided top & brown vintage vest, brown clogs & borrowd vintage bag :)
I had the day off yesterday to run around and organise my passport!! so glad thats almost done and ended up finishing my book also..East of Eden by John Steinbeck i loved it!!! if you get the chance have a read :)
Dont forget to enter the giveaway below if you havent done so already!!!!