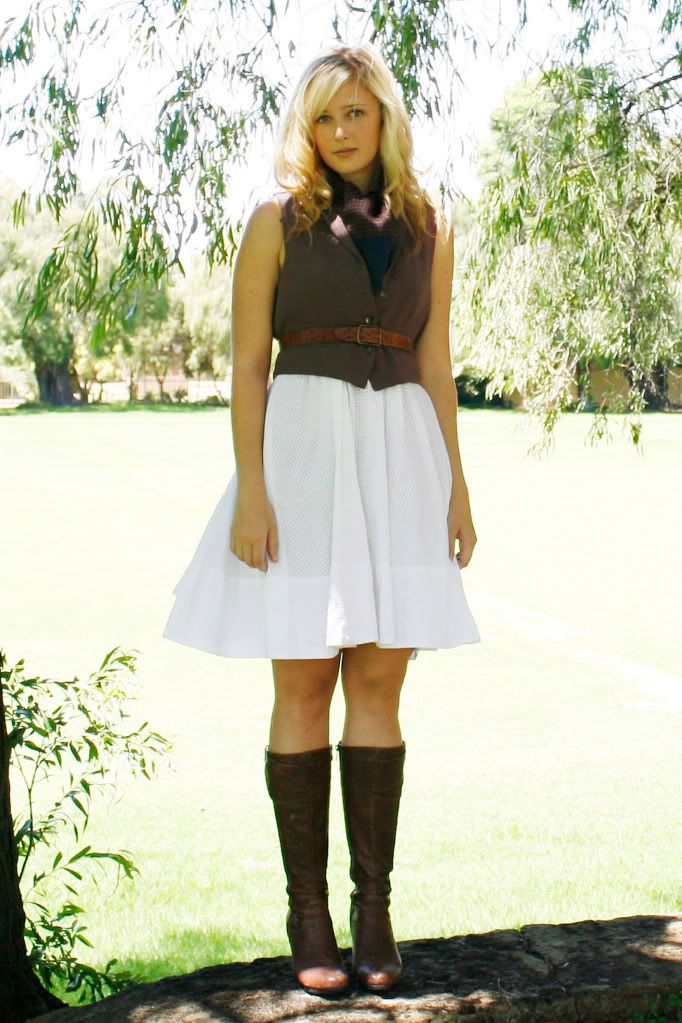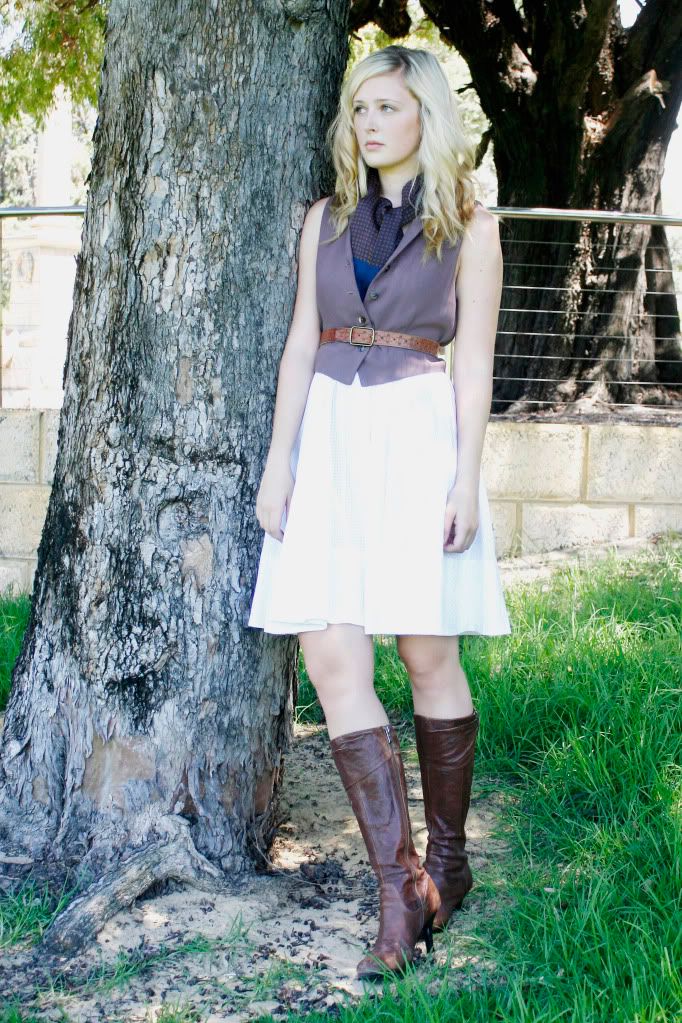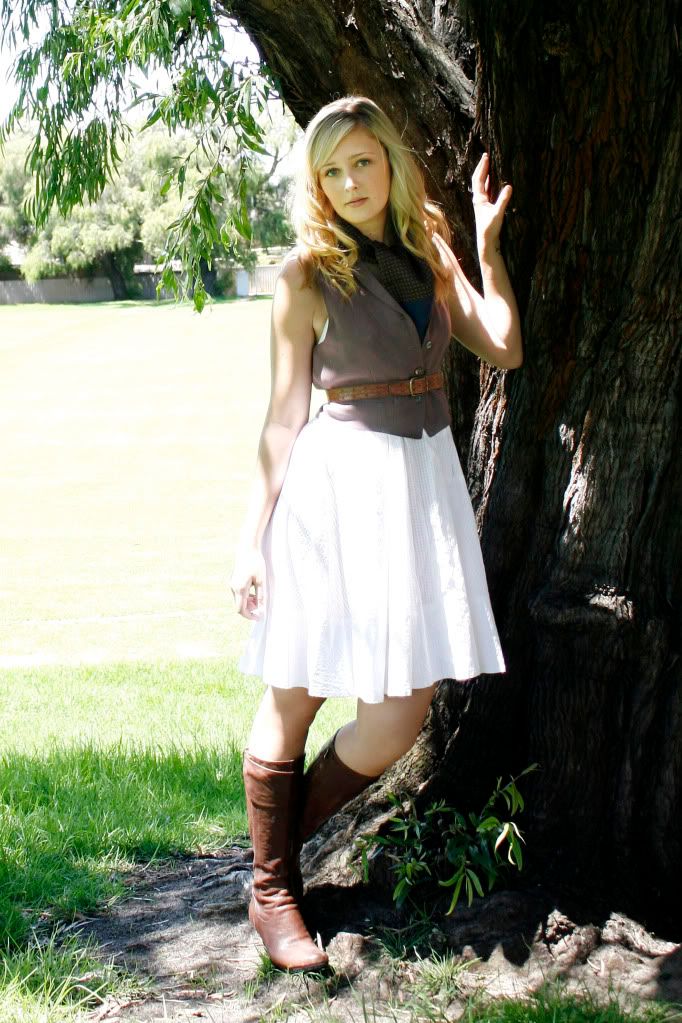 How gorgeous was the weather on Sunday!!! it was so sunny and it was impossible to not be in love with life :) so i went down to the little park near my house and lazed around in the sun for awhile..after rolling around in too much itchy grass i went home and cleaned...(i know so exciting) and then me and the roomies had a BBQ it was the perfect Sunday!!!
(by the way the dinner on Saturday night turned out fabulous and i didnt burn the house down either id say thats a big deal haha!!!!! how was all your V day celebrations????????)
I love this chocolate colour vest i found it wedged between some mens pants at the op-shop i love it when that happens!!! worn with a vintage navy blue and brown checkered Cravat, vintage brown belt, white French Connection dress & brown Hobbs boots.