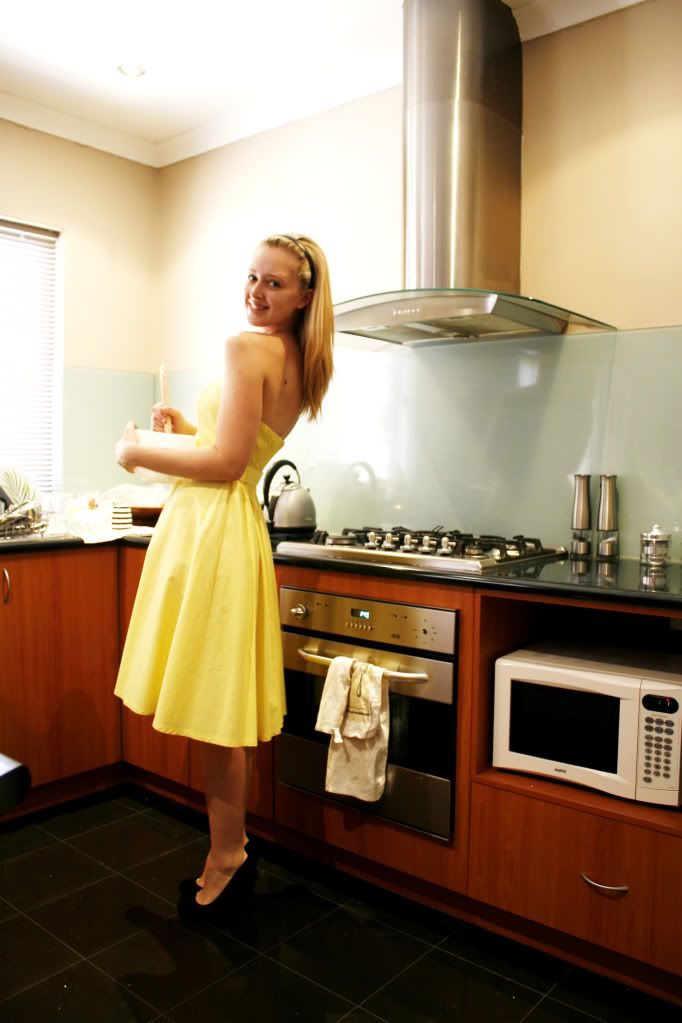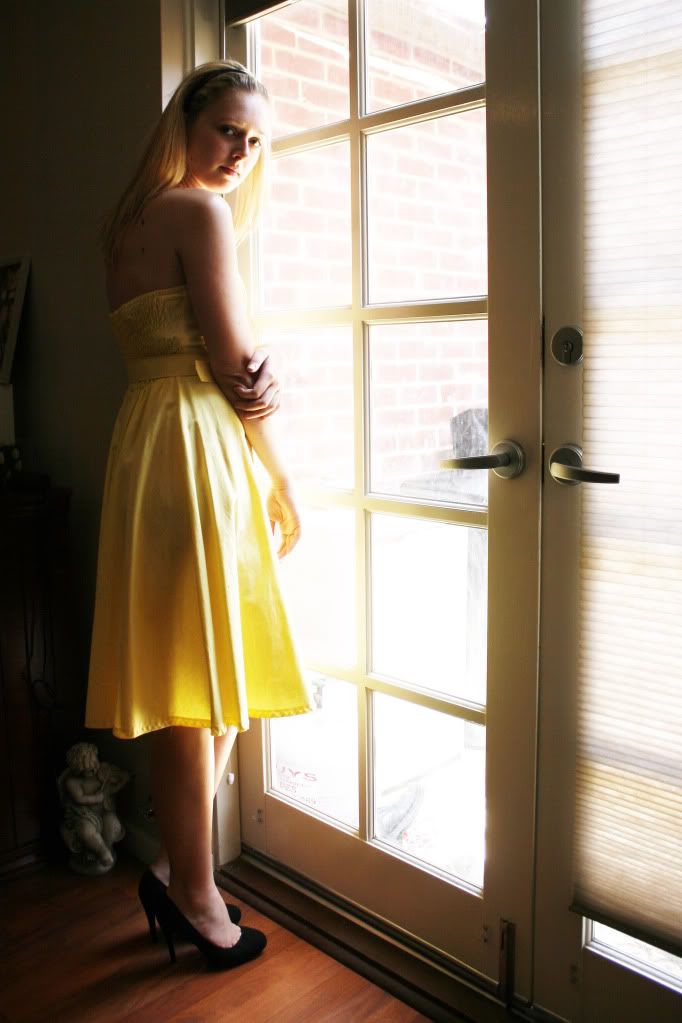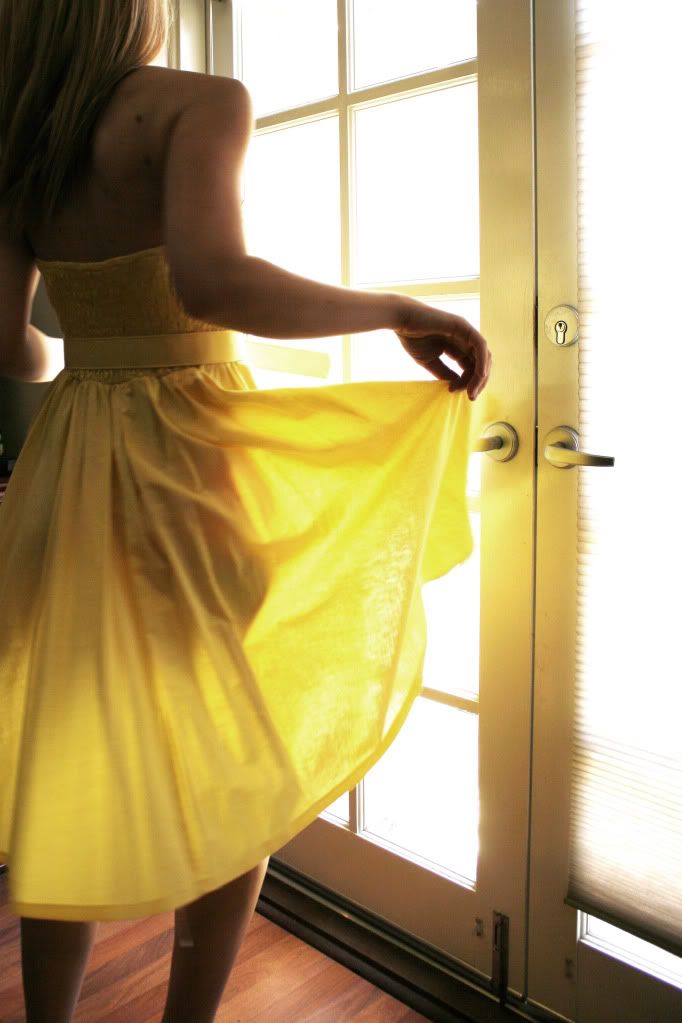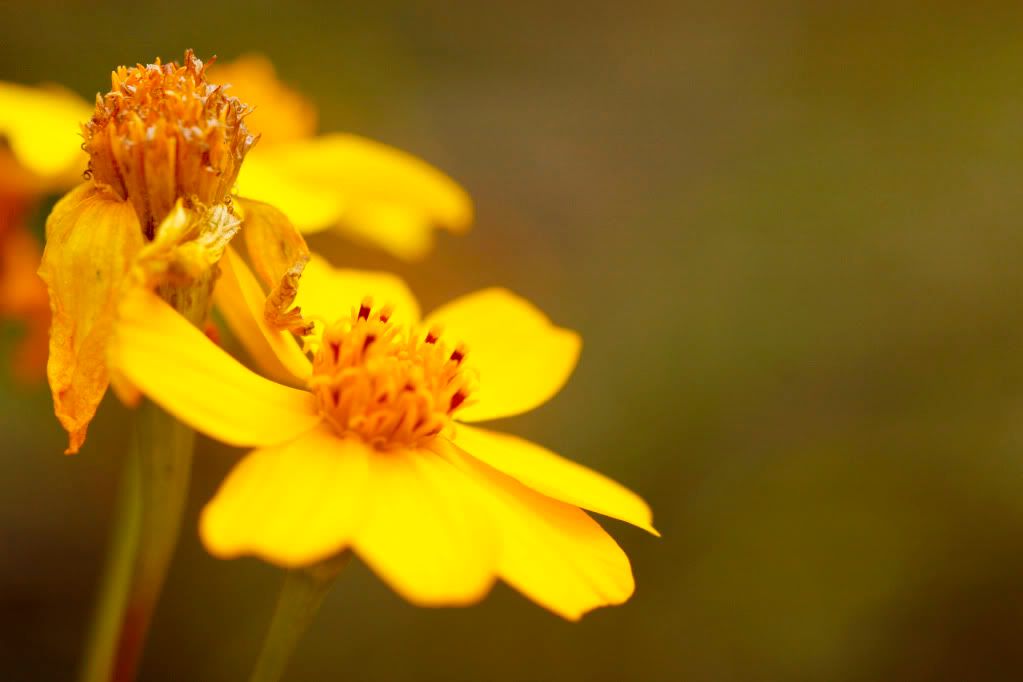 Isn't yellow the most euphoric colour!!!!! i bought this dress for my birthday last year but i didnt end up wearing it... its one of those dresses that makes you feel so pretty and girly :)
So i wasnt going to do an upload this weekend because its super busy but i managed to snag a minute or so to quickly do one!!! ohhhh DJ Yoda was pretty good last night im not a big DJ fan but it was good to go for a drink and dance with the girls...not that there was much room to move on the dancefloor... it was more like we were jumping up and down on the same spot the whole time haha...
So tonight is my friends hens night!!! woohoo im super excited its a little black dress party..im wearing a mesh dress its really cute ill be sure to upload a pic!!!
Have a good weekend XX
(wearing vintage yellow dress & belt, black Tony Bianco pumps)